Archive for 'Events'
Whether your kids or a bit sassy or sweet, there is no better gift than their expressions and personality. Lindsay May Photography is hosting Valentines Day mini photo sessions to show off your kids and give the grandparents in your life bragging rights when you give them the best. gift. ever.
Mini sessions will be held at the studio on Saturday, January 31. The $200 session fee includes a fun-filled 20 minute session, your choice of three digital files, and three 5×7 gift prints (hint, hint… grandparent gifts!). Of course you always have the option to purchase the full gallery of your beautiful kiddos as well as professional prints that will last forever. Your kids will have a blast, too!
Session fee is required to hold your spot, so be sure to book early to get a time you want!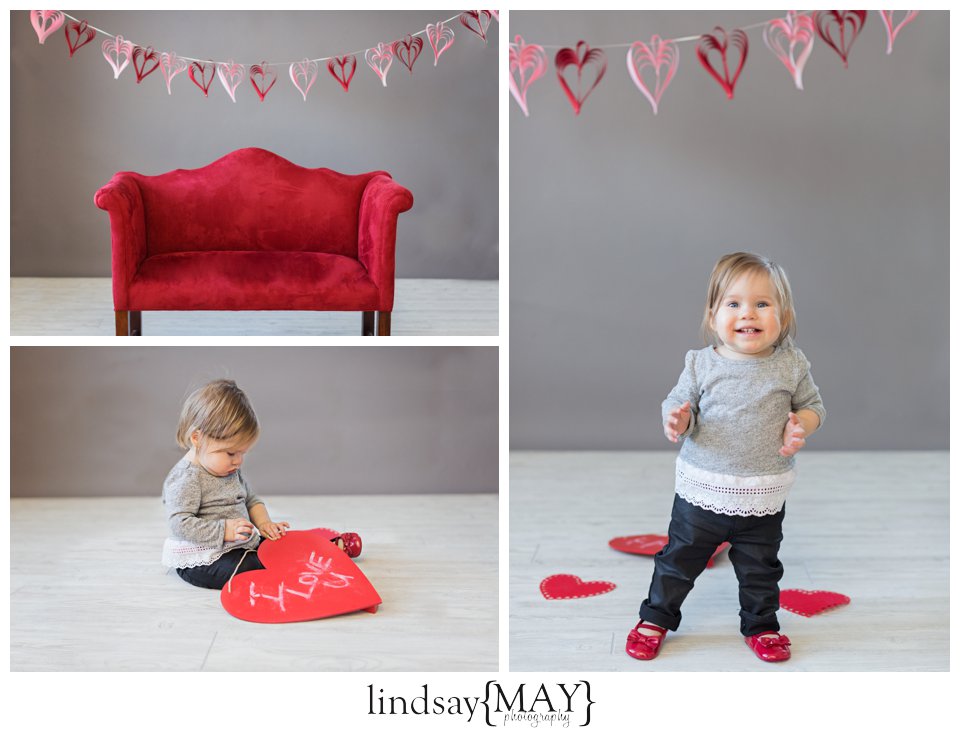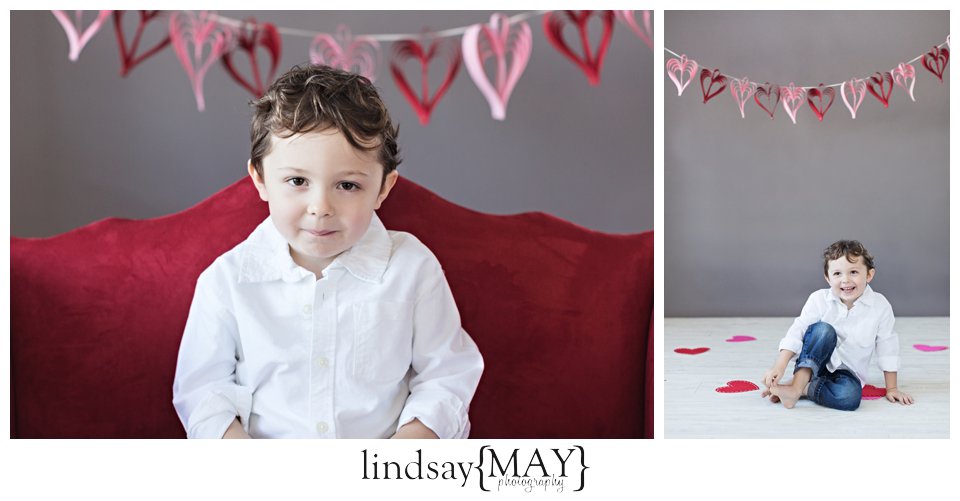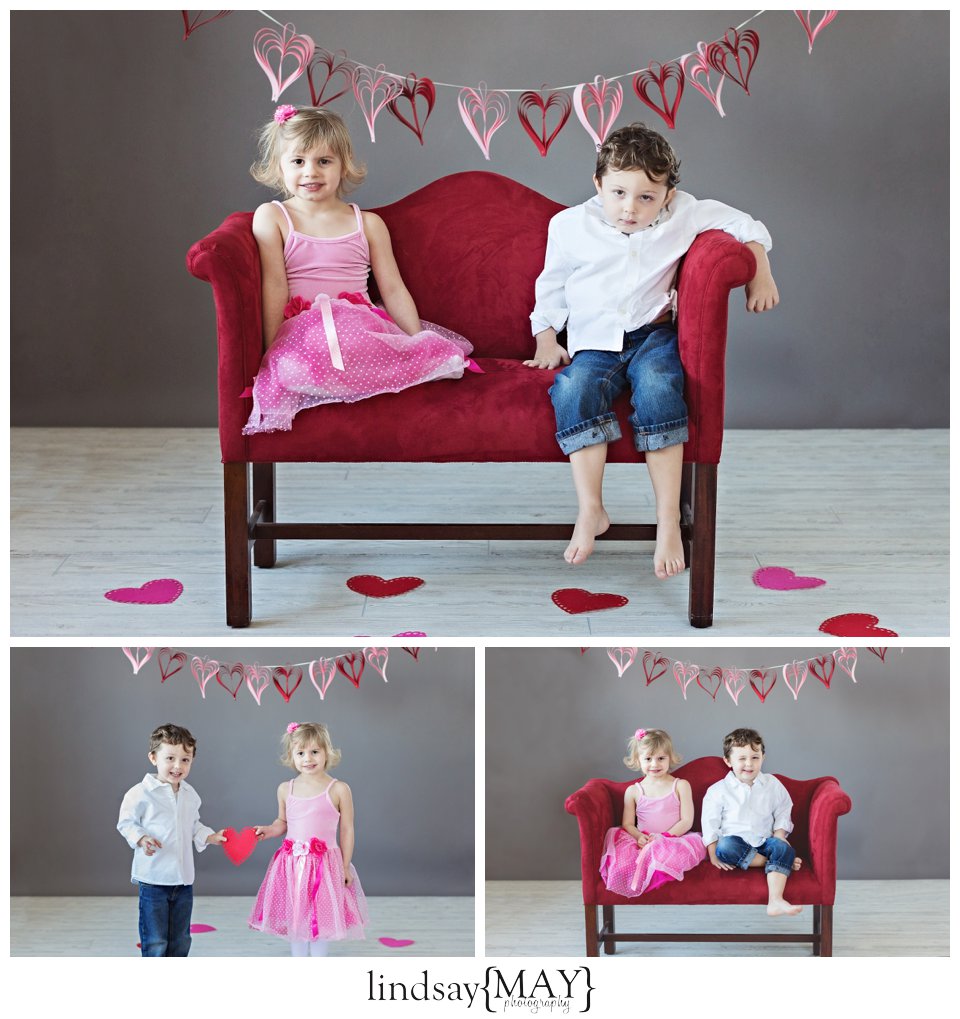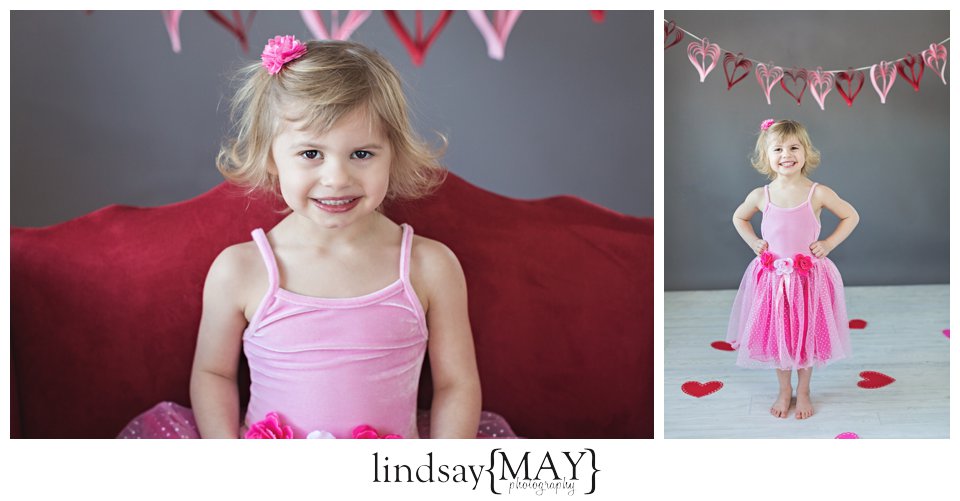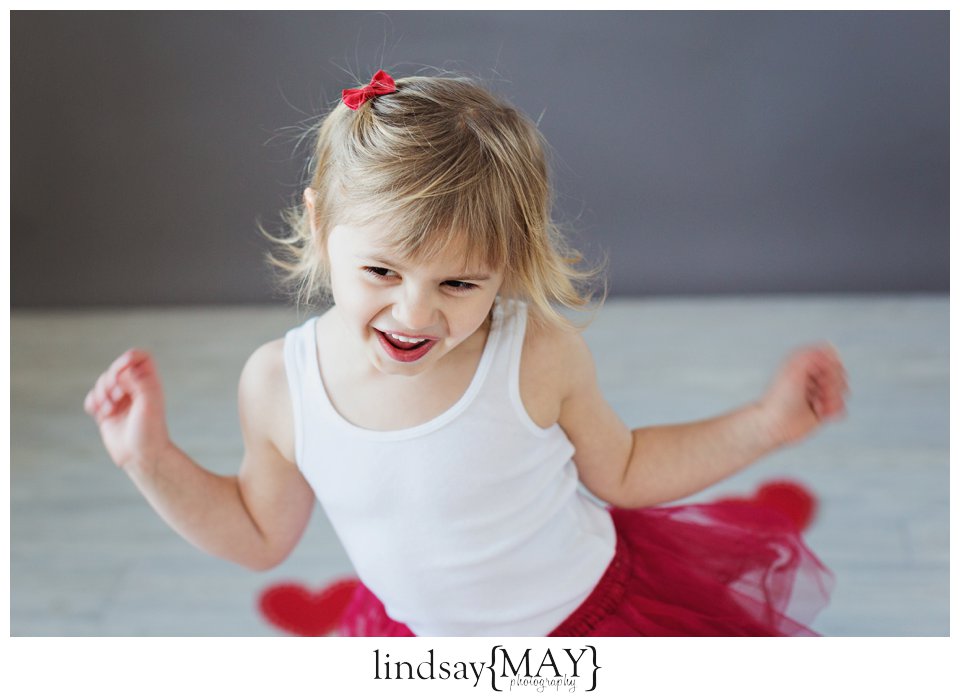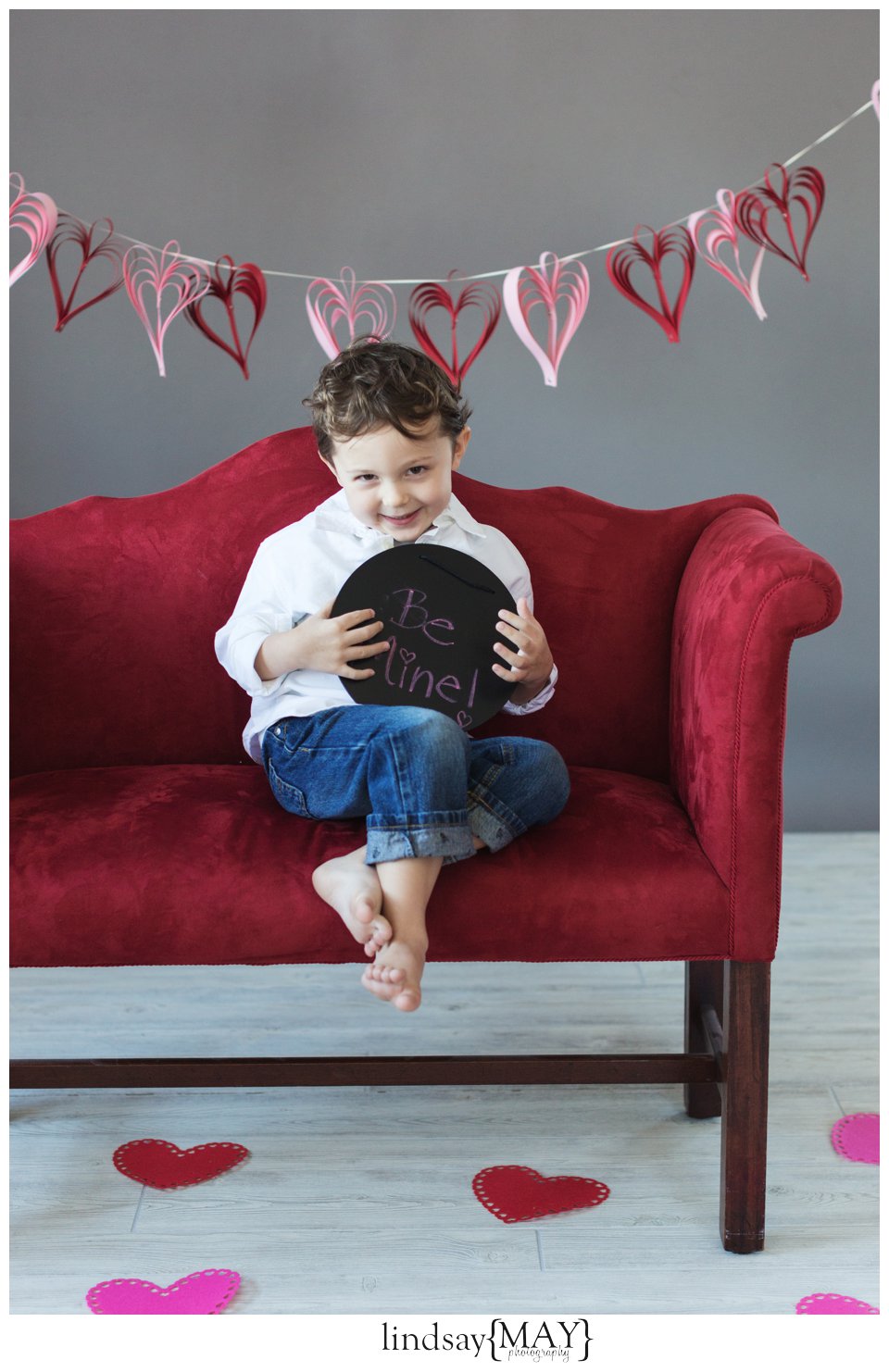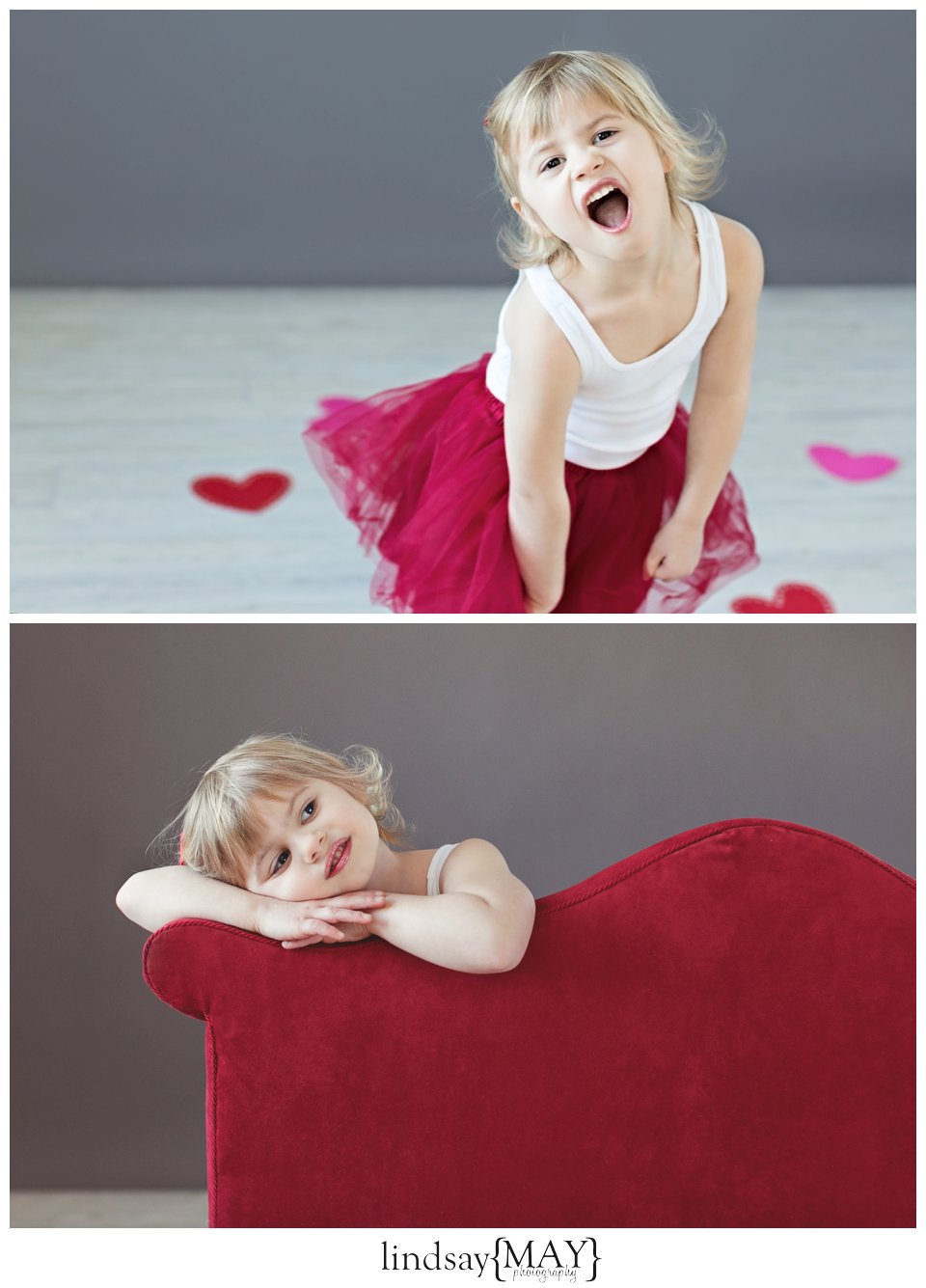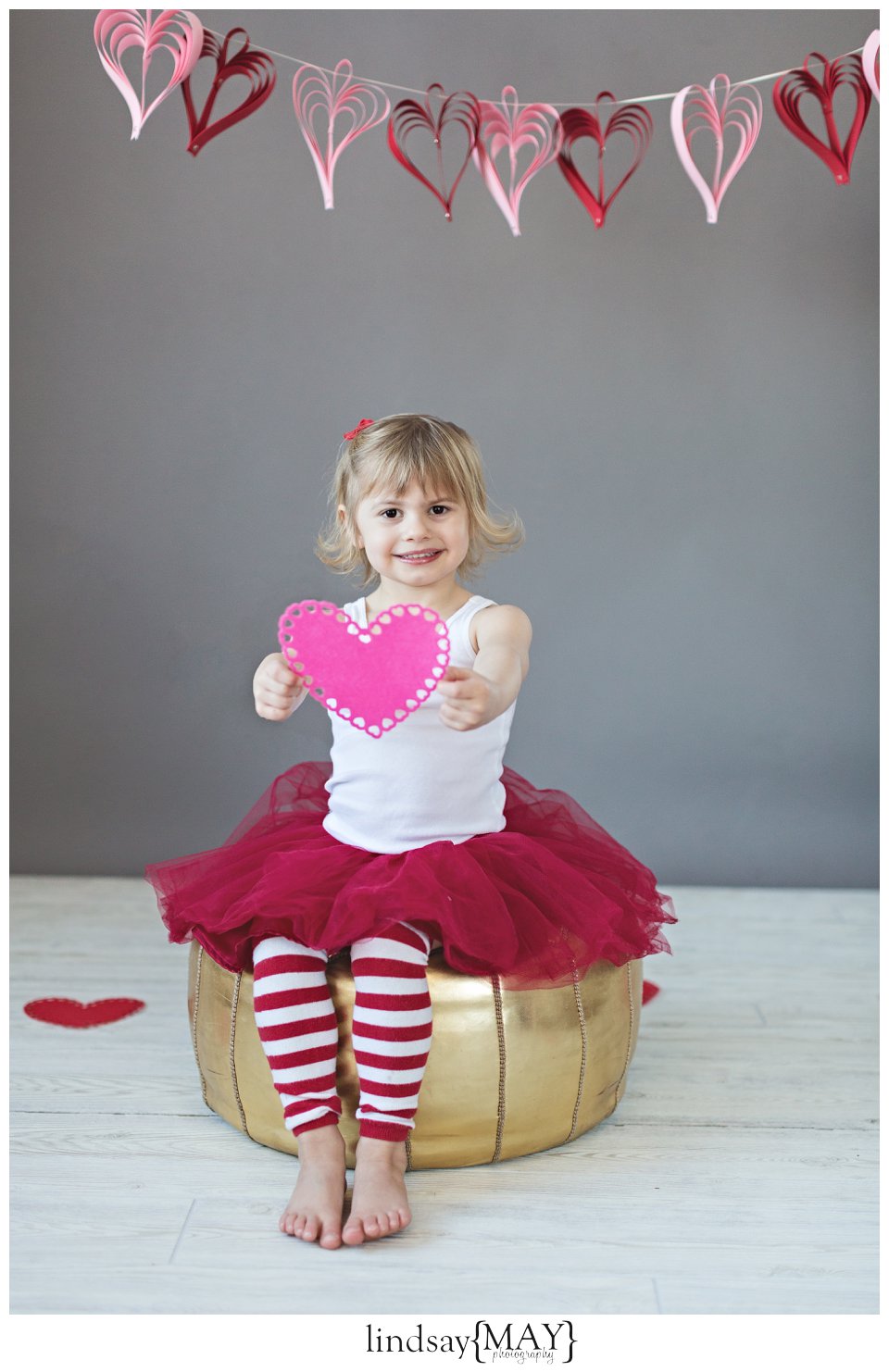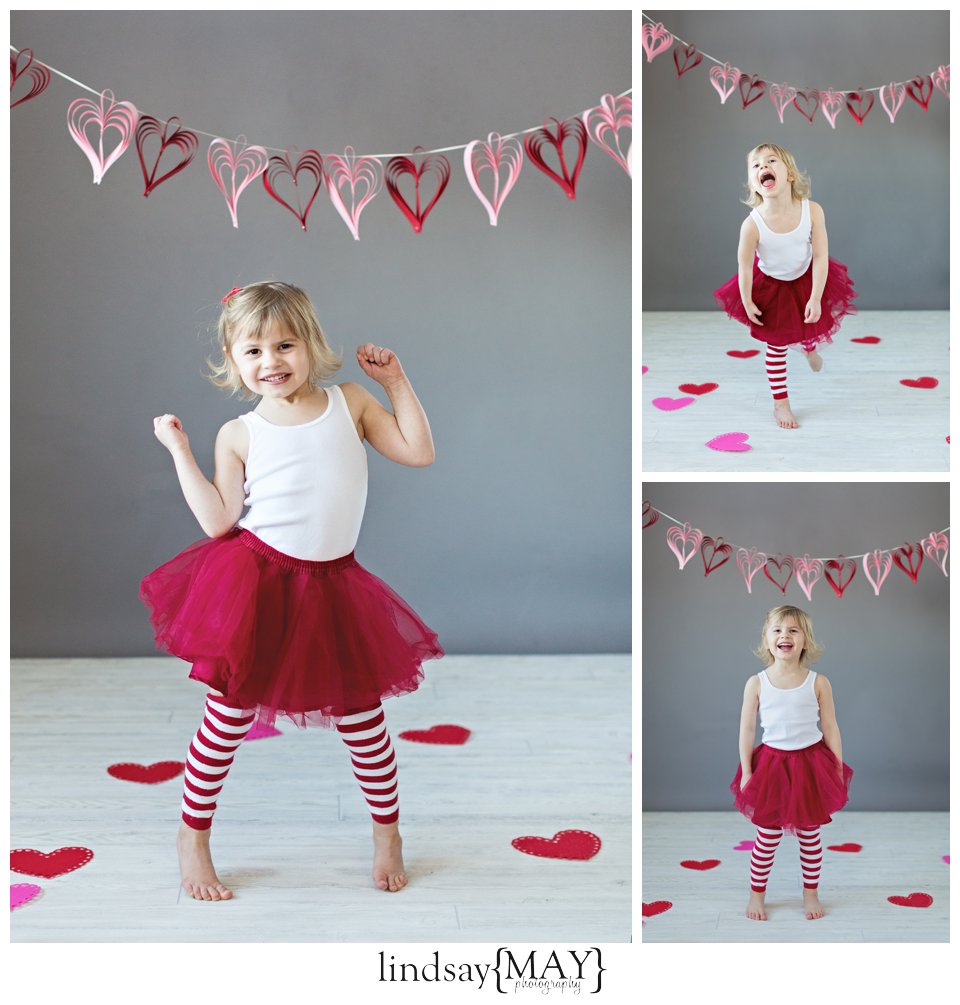 Stay in touch and get a peek of our adventures on Instagram and follow lindsaymaypix. Don't forget to "like" our Facebook page!
We survived the first year of parenthood. We kept a tiny baby alive and thriving for an entire year. The people who let us leave the hospitle with this precious little one were right, we could do it. Not without challenges, stress, and several 'what in the world are we supposed to do' moments, but, we passed this milestone with lots of joy, laughter, and massive amounts of thankfulness in our hearts.
Brynlee Rose turned ONE on November 8, 2013, and I planned an awesome party. While planning, I received many comments like"don't stress about the party, she won't even care or remember it," but this party was as much about Dustin and I as it was about Bryn. It was about celebrating our family of three and doing some of the things I used to love doing again (DIY projects!!).
Of course I feel like I didn't get enough photos, and I didn't get ANY of me with the birthday girl (that always seems to happen… sadface), but i'm determined to help Bryn know how much she was loved and celebrated on her birthday with all 26 local family members who came to honor her 🙂
We had SO many fun decorations and yummy cake. Did I mention the cake? Oh boy. I ordered a custom designed birthday cake from Cocoa and Fig in Edina, Minnesota. They created it based off of the theme I described (pink and gold) and Bryn's birthday party invitation. We were so thrilled with how it turned out!
Here are also some of the fun things I did to make extra special details for her day:
– Custom hand-dyed pink ombre tablecloth
– Glittery-gold "B" monogram behind the tablescape
– Coordinating pink and gold cupcakes (also from Cocoa and Fig)
– Hand-wrapped pink and gold water bottles (Wrapped with tape! Super easy!)
– Hand-made pom-pom garland
– Gold and pink balloons covering the ceilings and stairway
– Gold sequened backdrop with pink pom-pom garland
– Hot pink rose bouquet from daddy
– Photo display from Bryn's first year
– Golden spray-painted pumpkin near a hand lettered welcome sign
– Gold dotted burlap table runner
– Custom pink and gold poka-dot birtday outfit from WillowBee Apparel
We had a treasure hunt in the backyard for the kids, had a potato-sack race, and opened lots of presents. Bryn didn't want to wear her birthday hat, and she didn't like being watched as she ate her birthday cake. She DID love when everyone sang 'Happy Birthday' however, and LOVED all her new toys!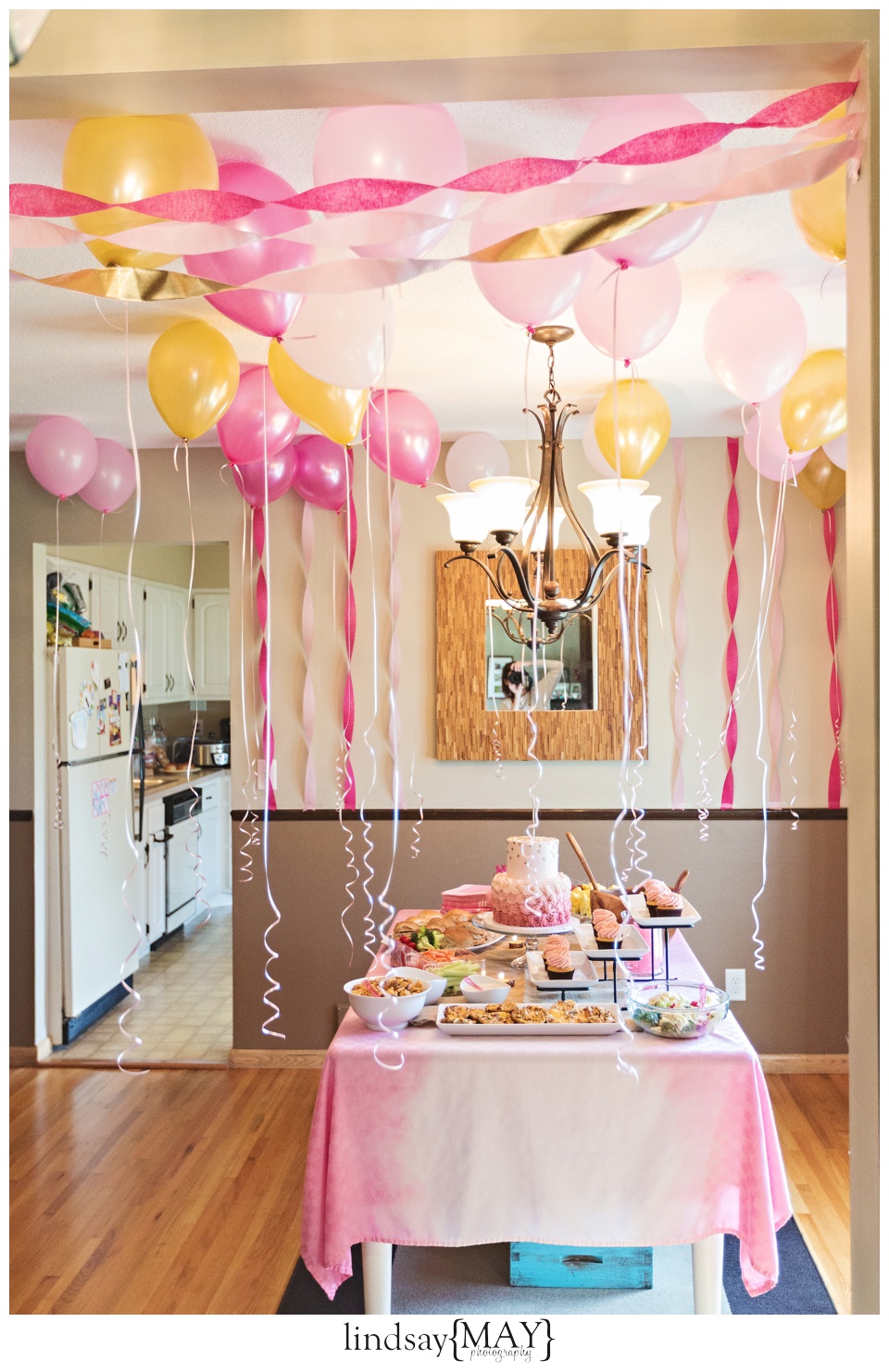 I guess I DID get to sneak into one photo 😉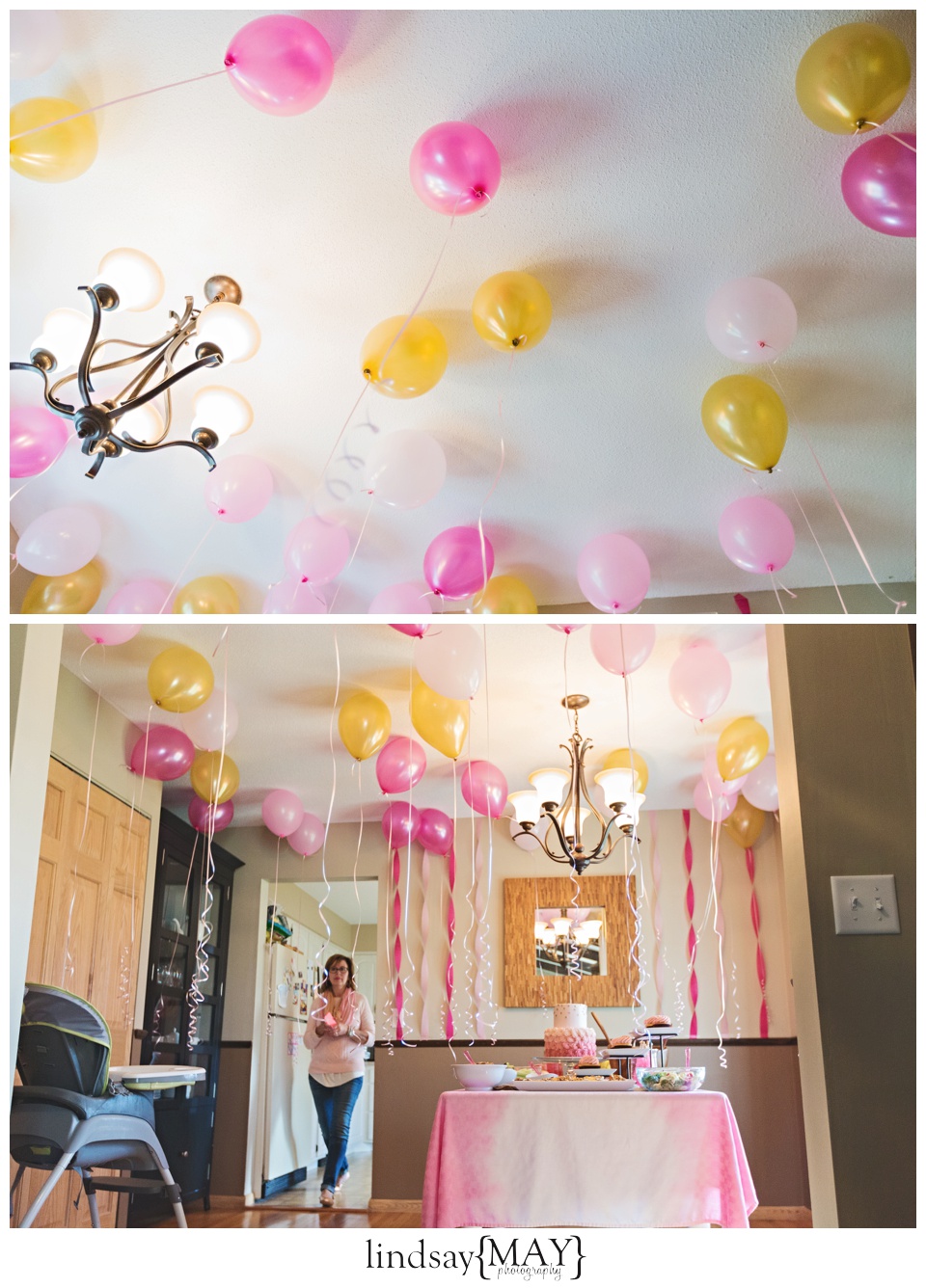 My sweet mom. I could not have pulled off the party without her. So thankful for her. And isn't she adorable? She showed up in a coordinating outfit!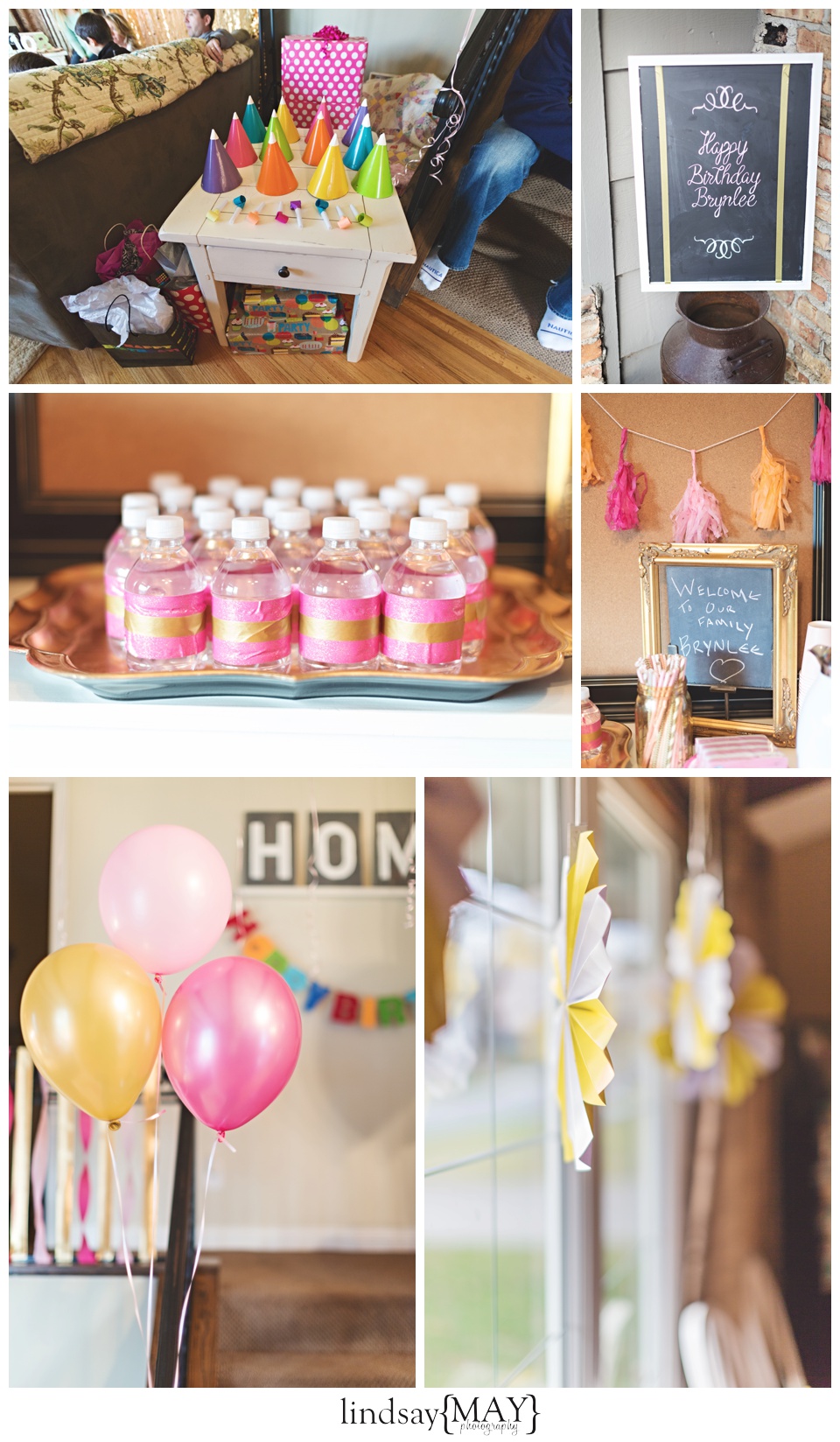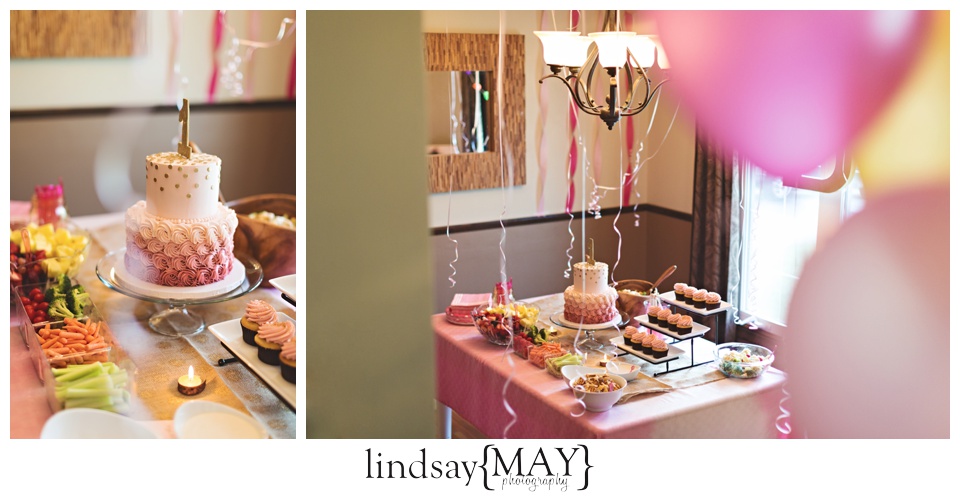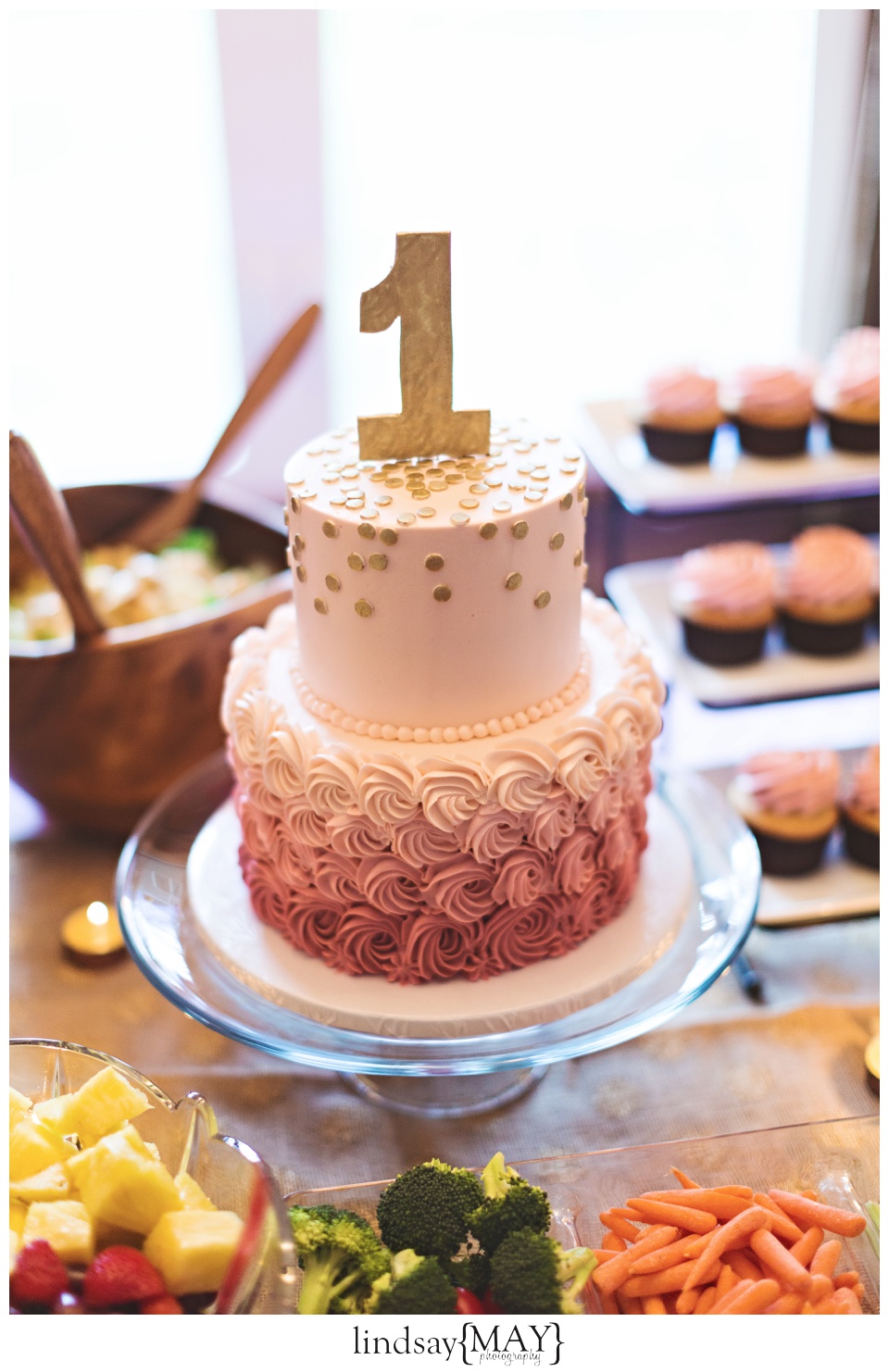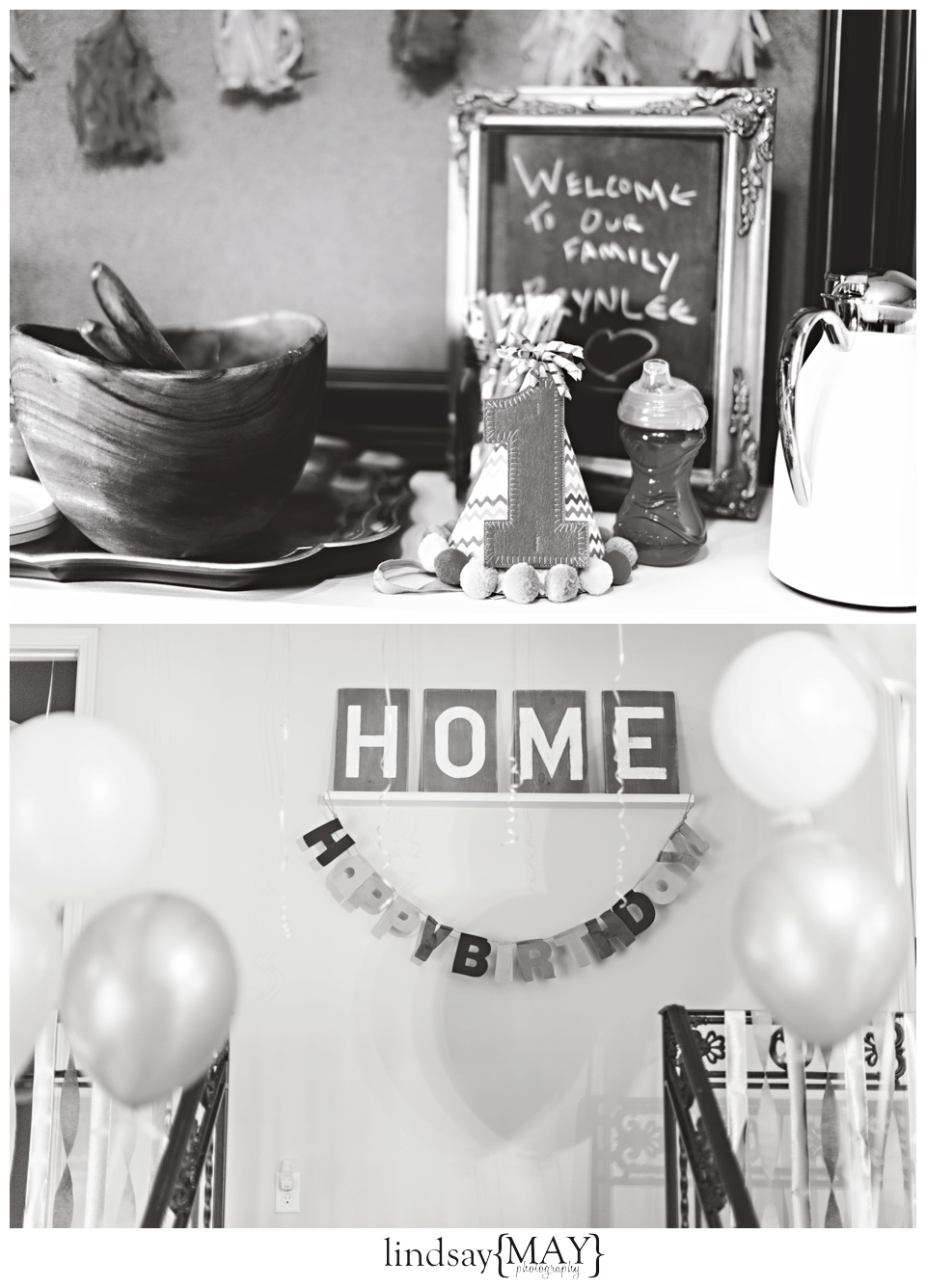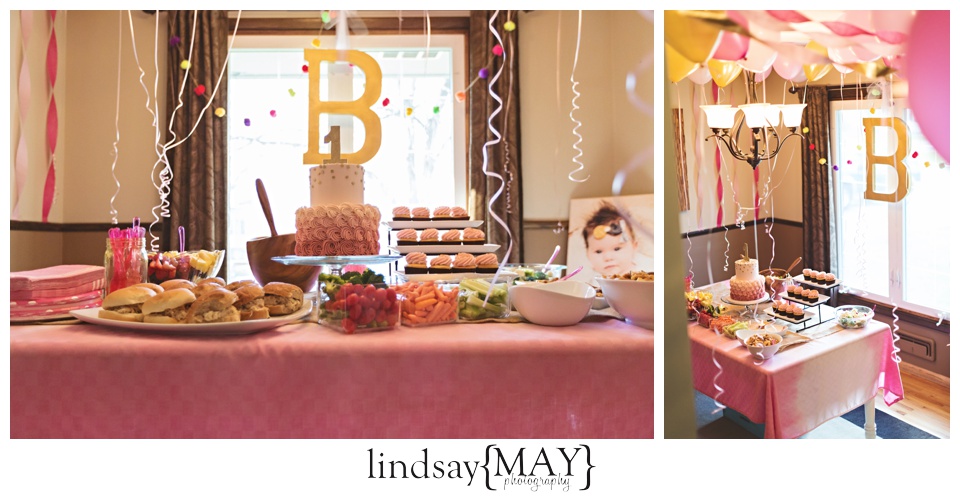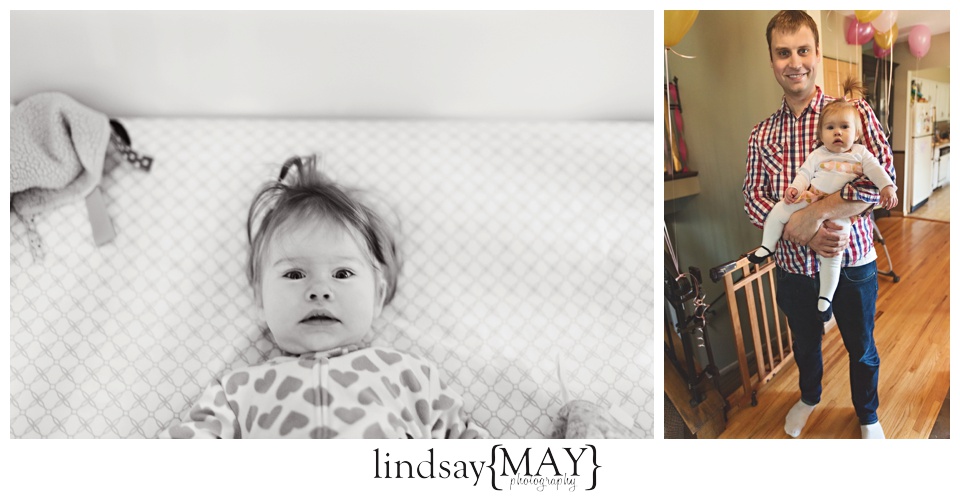 Bryn wasn't so sure about all of the excitement she heard in the house when she woke up from her nap.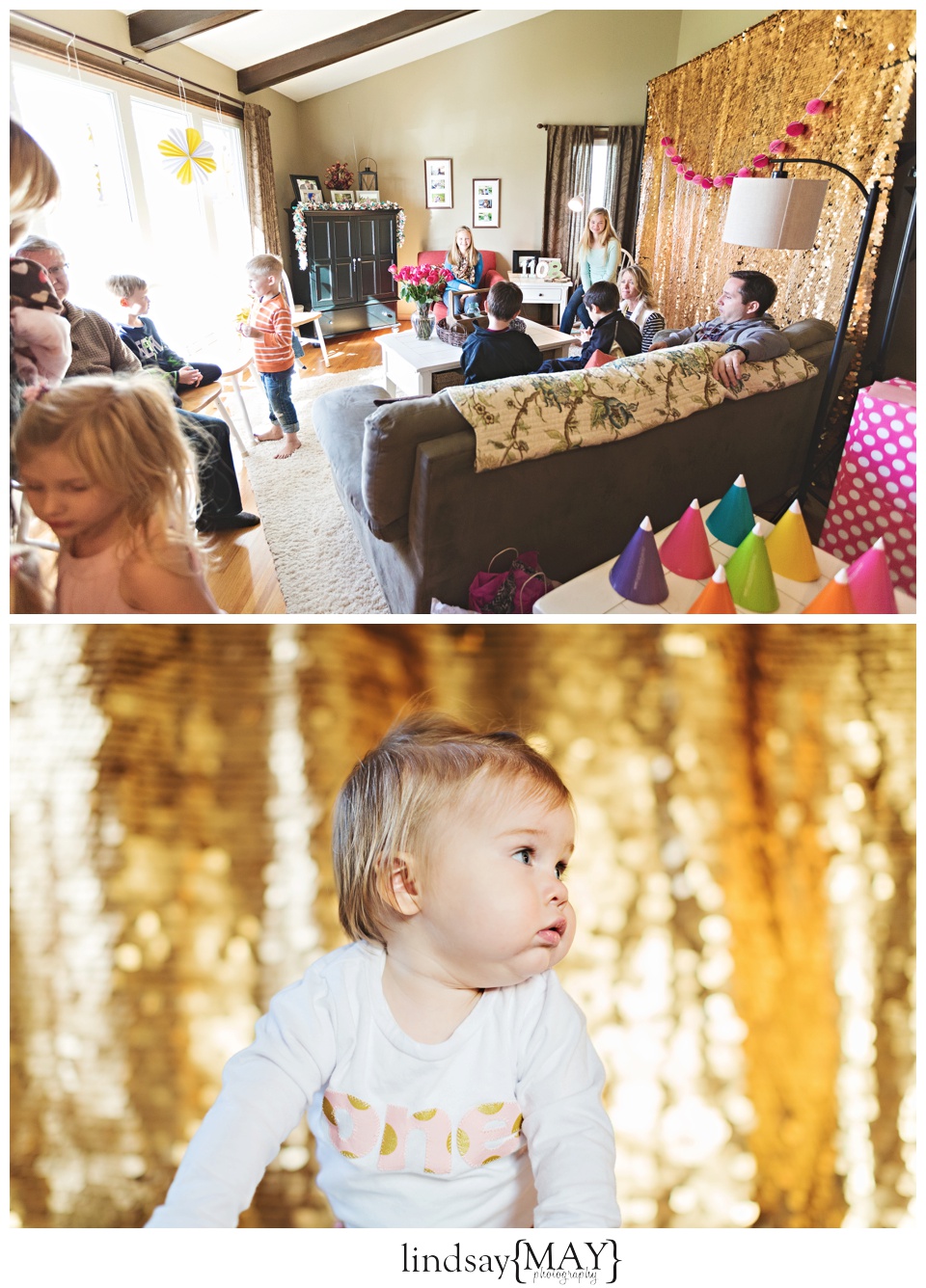 "I will NOT wear this hat."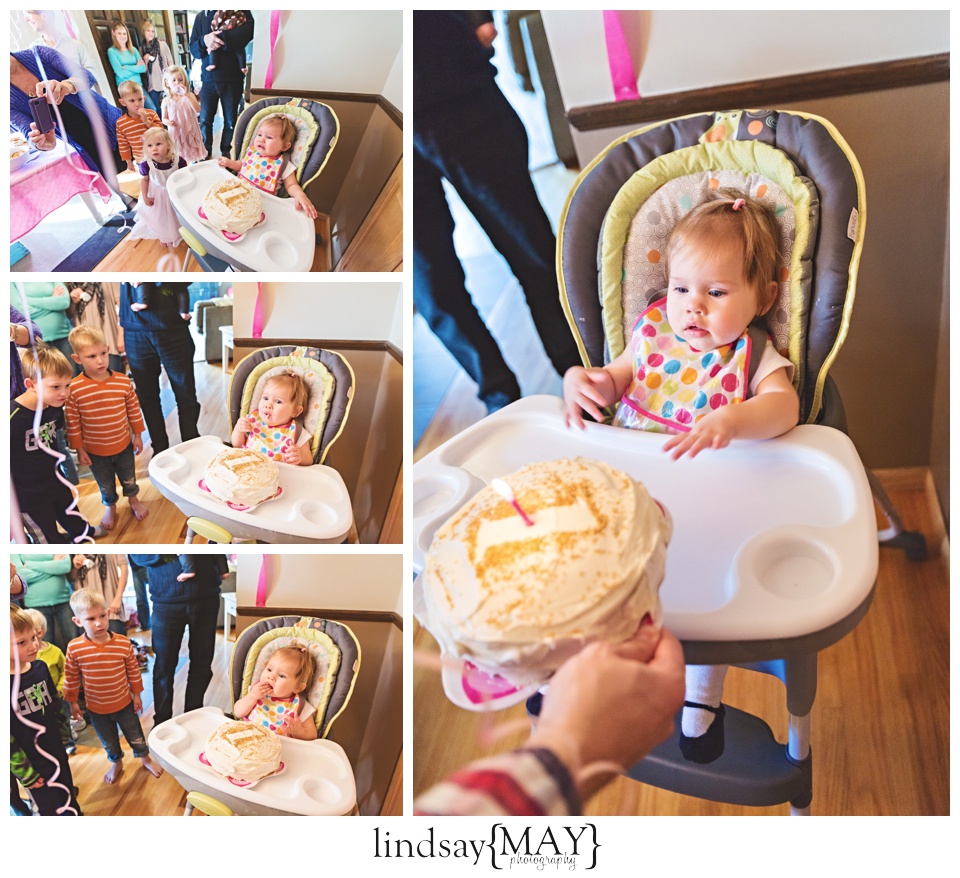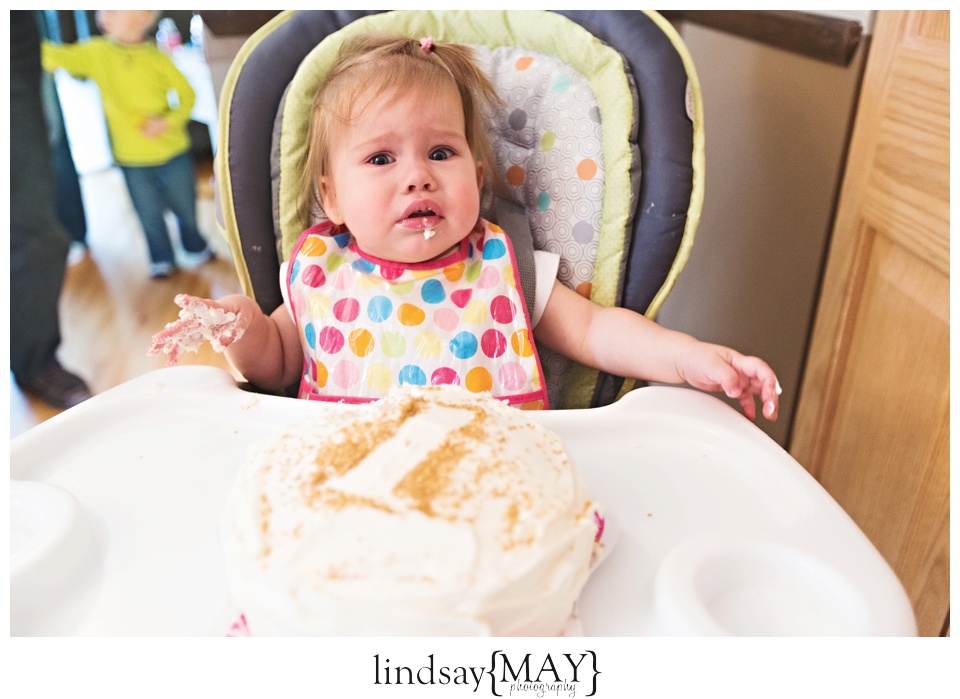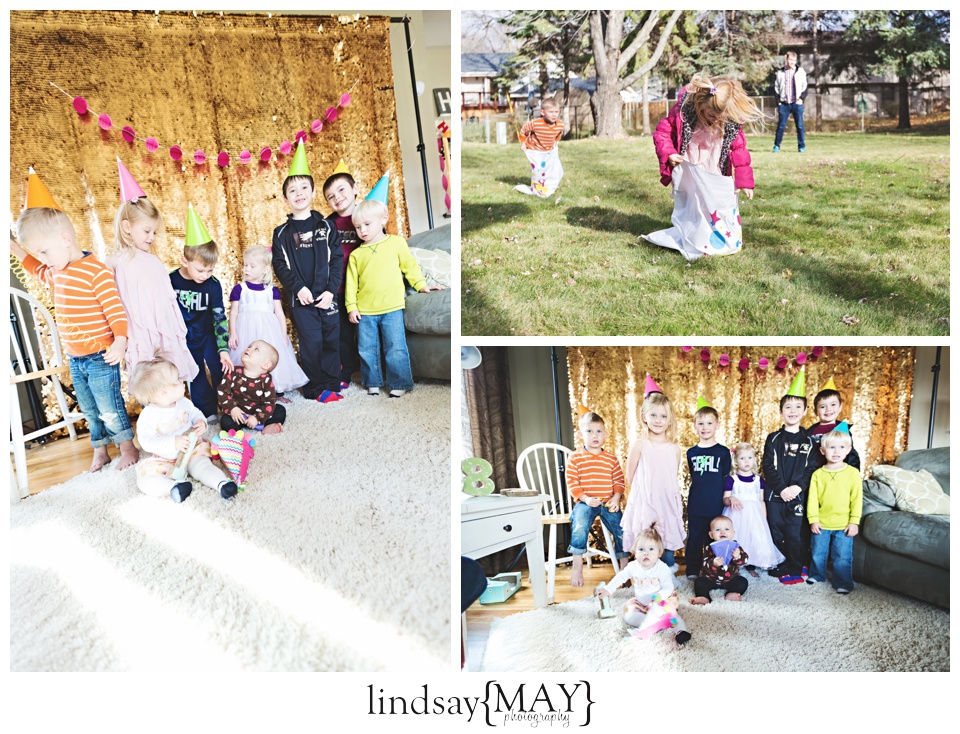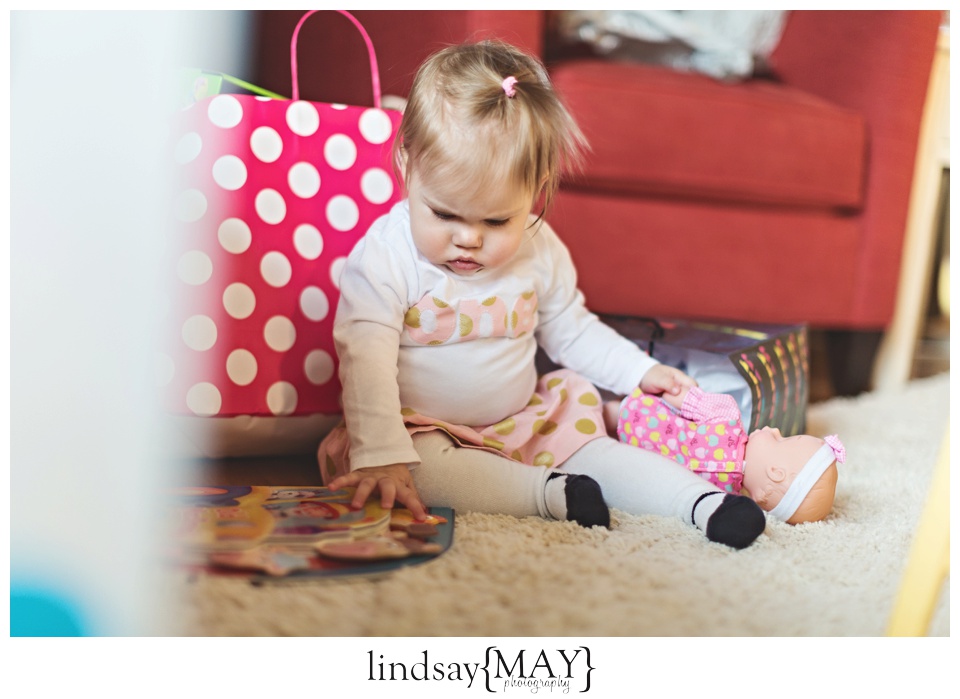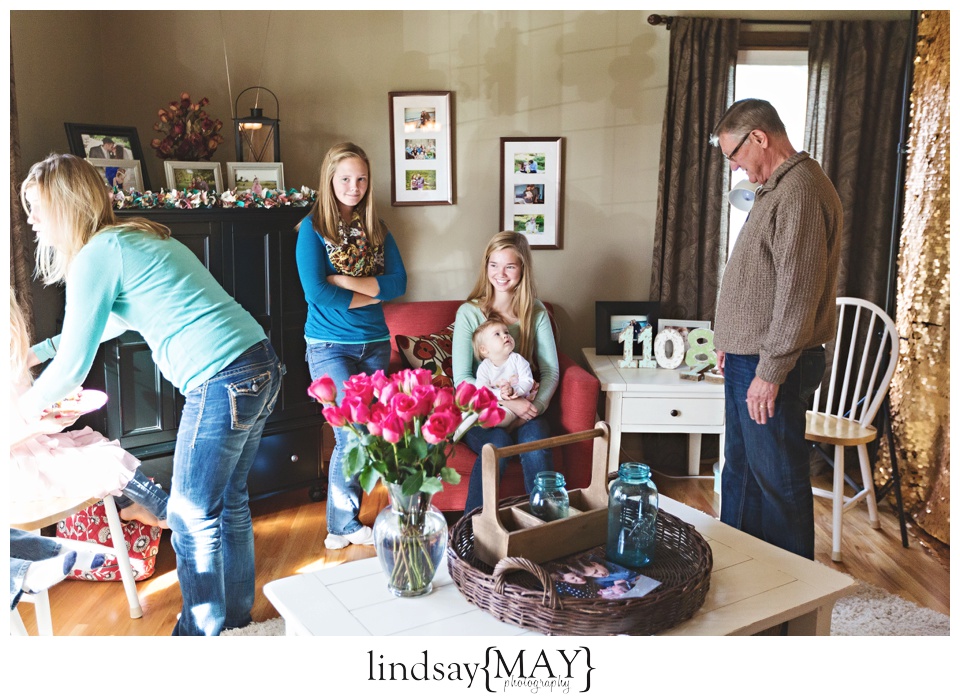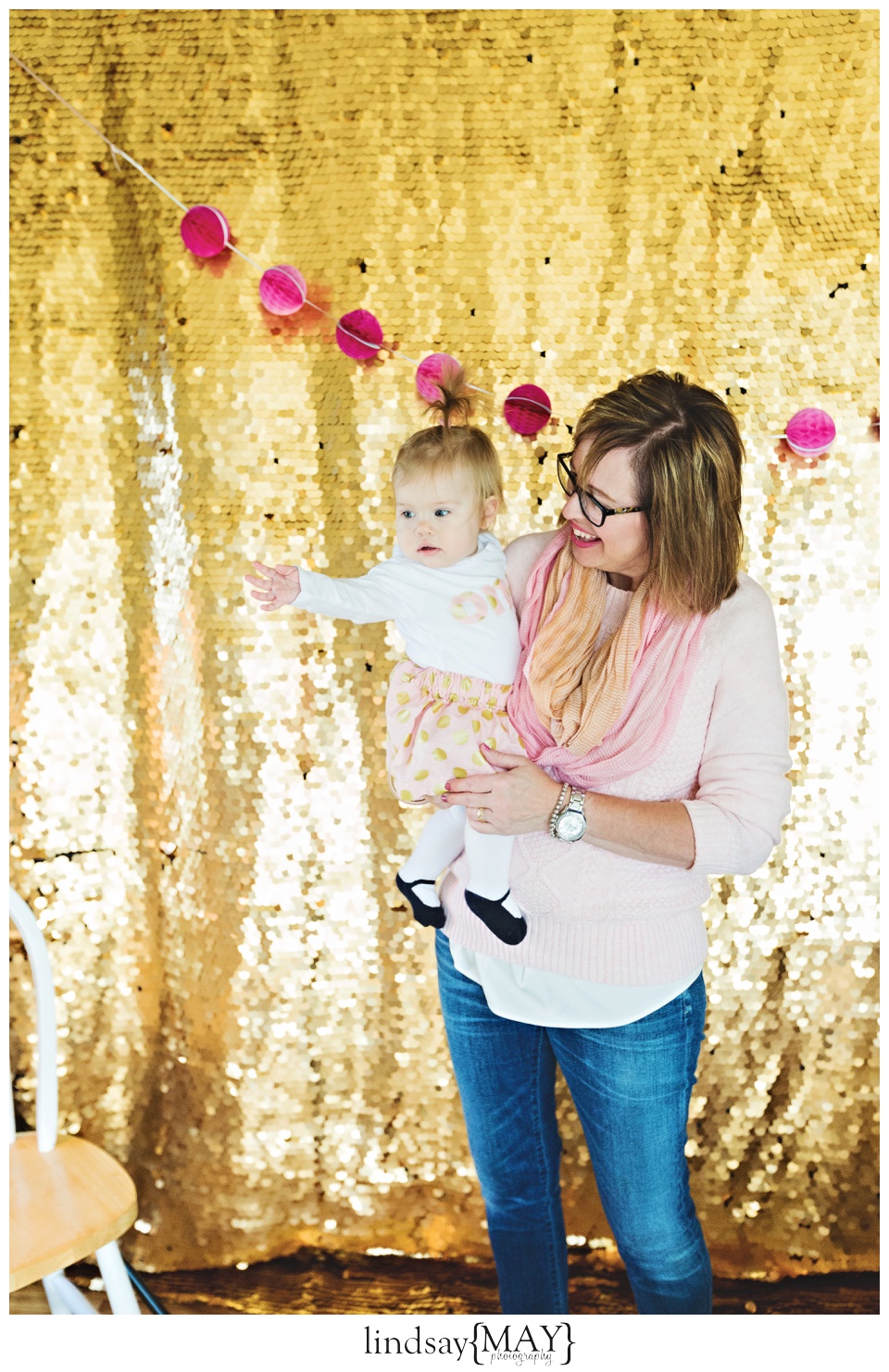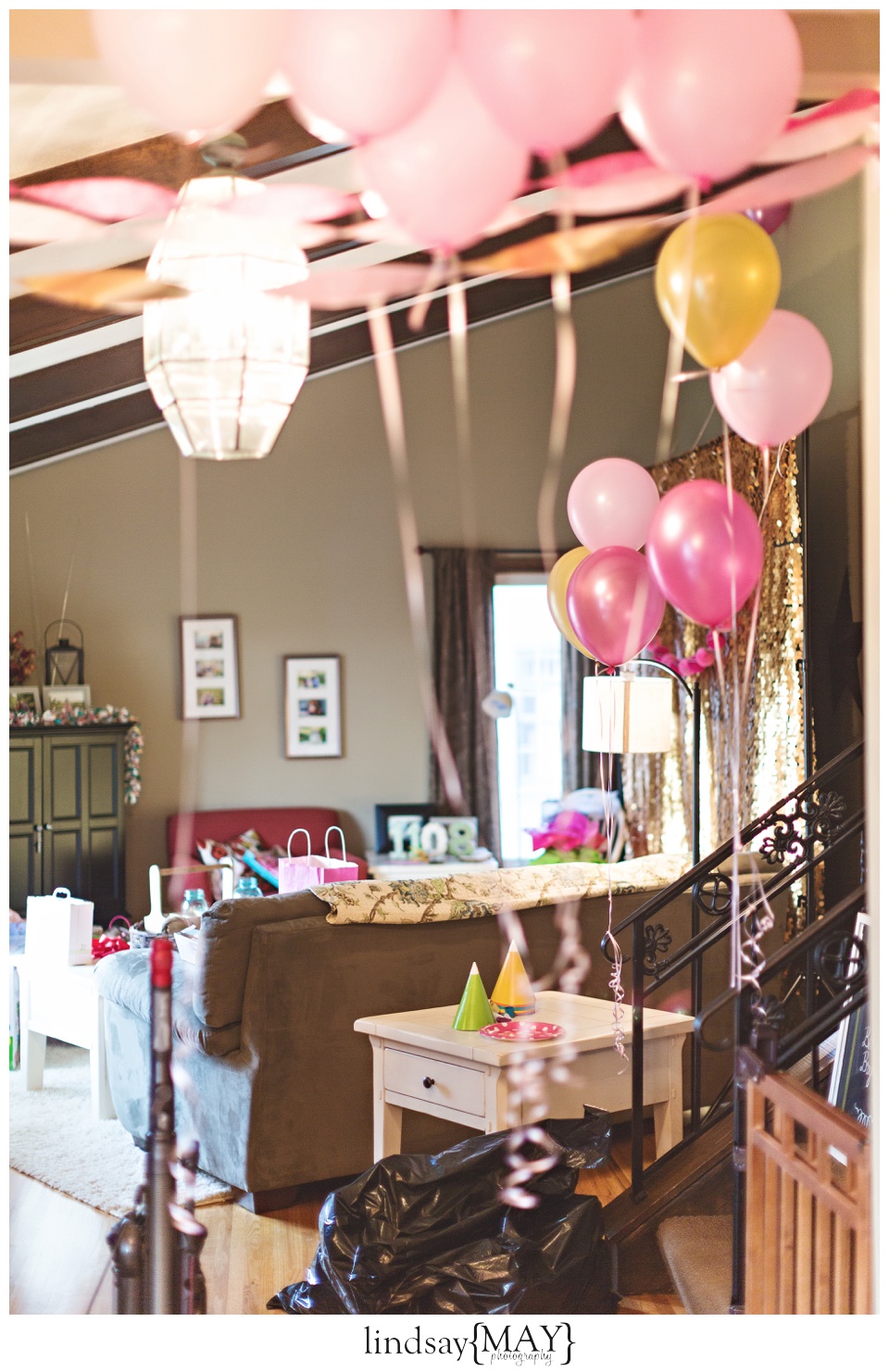 The aftermath.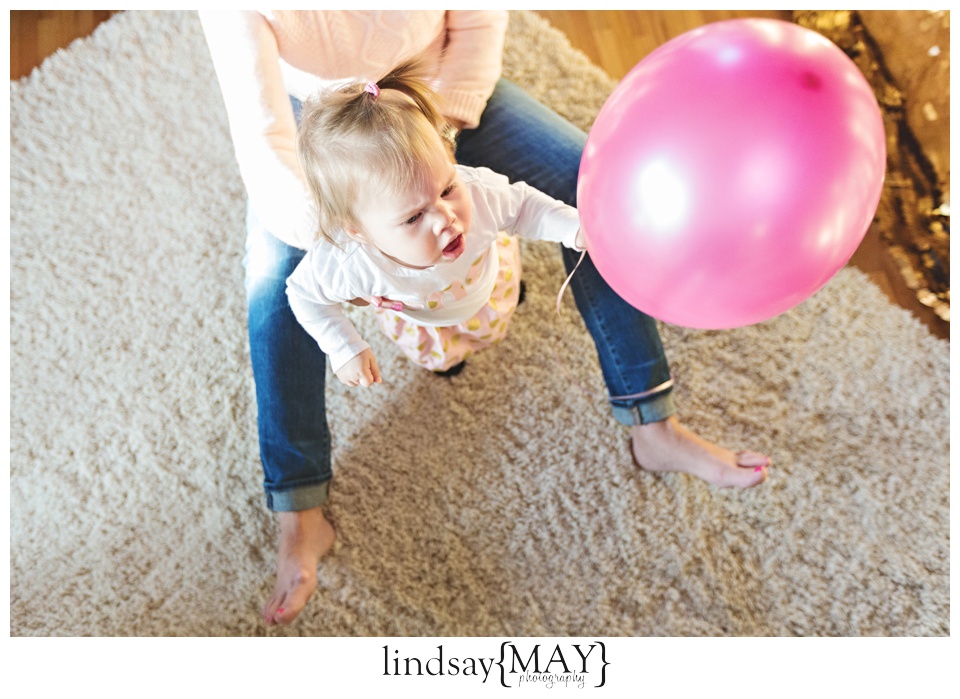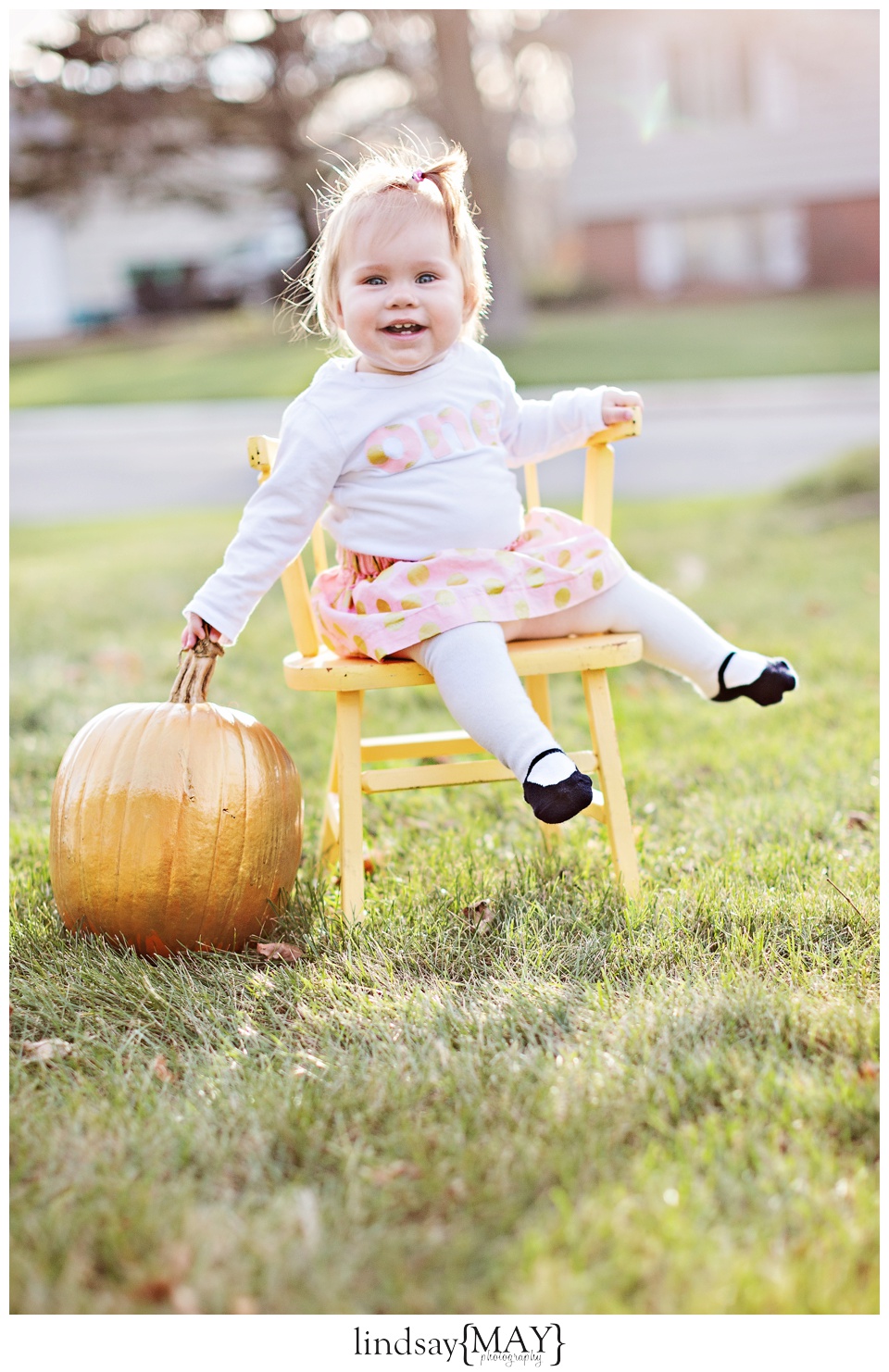 Happy birthday, sweet girl! I love you SOOOOOOO much!!